Lady Esse
Lady Esse
Dominican / Dominica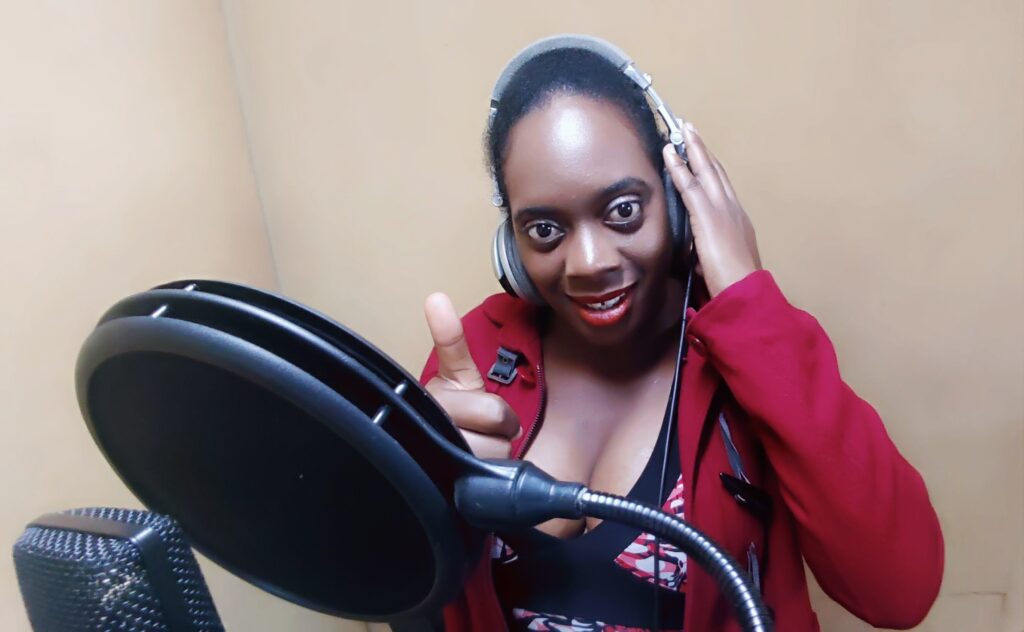 Biography
Lady Esse is a prolific entertainer, and singer from Morne Prosper in the Caribbean island of Dominica.
Her voice is best described as a vocal meld of Macy Gray, Tina Turner and Jill Scott forged together with a Dominican passion for performing. She is well known for her performances at major musical competitions in Dominica and uses that talent to help our elderly, children and to empower women.
She is very well respected for her powerful delivery and unwavering approach to musical excellence in the genres through which vocally she prowls.
On June 10, 2021, Lady Esse became the first lady to hold the position of Vice President of the Dominica Calypso Association.
Extended Bio:
For Shirley Charles, known in the music world as Lady Esse, singing has been a part of her for as long as she can remember. When she would to to church in her village at Morne Prosper as a little girl, she recalls taking the Moments of Celebration hymnal and singing songs she knew the tune to, at the top of her voice every afternoon until she was hoarse. Her parents always supported her music especially her father, Griffin Charles who was more vocal about it. He did not know much but he gave her points for improvement (some of which she is sure came from her mother), every time she sang in church from the age of nine.
At age twelve, she wrote her first song and sang it at her parents' wedding on December 25th 1999. Subsequently, with her original compositions, she sang at other villagers' weddings, parties and even the village's Feast and Market Fair which were held every year. She was well supported by her villagers and she would be invited to sing at various local government functions. Lady Esse also sang with the Morne Prosper Church Choir and is now the choir director. She is also a member of the Roseau Senior Choir at the Roseau Cathedral. She also participates in chorale renditions for the Independence Celebrations. Lady Esse was part of the Roseau Improvement Committee Junior Choir. She was also part of the Roseau Improvement Committee All Stars Steel Band Orchestra where she was introduced to steel pan.
During high school she explored her talent in school-based shows in the field of calypso. In previous years, she had taken part in a school-based calypso competitions at her primary school, The Roseau Primary School at Bath Estate, and was crowned monarch the two years she spent there before going to High School. And just who wrote her calypsos? Oh yes! Her mother Charmaine Pascal Charles!
She often led prayer and worship at the assemblies at her primary and secondary school. At age twelve she decided to represent the Convent High School in the Junior Calypso Monarch Competition and again at age fourteen. She built confidence from the constant coaching of Mrs. Huguette St. Hiliare, her sports and history teacher at the time. Being on stage and entertaining a crowd has always been her dream from childhood and she has carried it to adulthood. She developed a love for R&B music while going to Convent High School, in particular, songs by Mary J. Blige and Whitney Houston. At age fourteen she sang her first R&B composition at the Annual Flower Show in Giraudel.
She started to write more of her own songs and decided to take part in the first ever Kairi FM Christmas Song Contest at age fifteen in a group with a few of her friends. Additionally, she took part in the Teen Talent show hosted by Mr. Raymond Lawrence for two consecutive years. During the latter years of high school, Lady Esse began to appreciate Cadence and Zouk music and listened mainly to Ophelia Olivacce Marie and Michele Henderson and even performed selections by these two artistes at creole based events or on Creole Day at school.
One might wonder how this young lady was allowed to partake in so many extra-curricular musical activities. Well her parents supported and trusted her to do what she loved and permitted her to use her talent for God and entertaining others.
"I believe in balance. I performed often but I excelled in my studies, did my chores and looked after my siblings." says Lady Esse.
Before entering The Dominica State College, Lady Esse recorded her first song at Redman Studio in Tarish Pit, Roseau. Whilst in college, she continued singing at college shows and other group related events like those of the Girl Guides Association and the Optimist Club of Roseau. She also performed at Herbal Conferences and African Liberation events for a number of years. She has done advertisements for plays done by a group called Movement for Cultural Awareness and other business entities.
While at college she became a lead vocalist for different bands (not all at the same time) such as the 7x Band, More Difay and Nu Image with whom she performed in many villages around Dominica. She often did backup vocals for albums released by The First Serenade Band. Then she started doing backup vocals for the Junior Calypso Competition for most of the competitors. Initially, this was done upon the request of Donnalee Duchess Peters, and she faithfully did the backup vocals for four years from 2006-2010 and again from 2012 to present. She has also done backup vocals for the Mas Camp Calypso Tent in a few villages.
Lady Esse decided to explore the stage of the senior calypso competition. She urges many young artistes to follow their dreams just like she is encouraged by many fans and artistes alike. She is currently the only female on, and is currently the Vice-President of the Dominica Calypso Association.
Lady Esse worked with Eric Bardouille in 2008 and Malcolm Richards also known as Chapa in 2011 and Lyrical Art Studio from 2008 to the present. She has performed at different shows with many Dominican artistes in different villages across the country. She also performed at the Goodwill Reunion in 2010 and at shows with many international artistes at the Newtown Savannah, Krazy Coconuts and Harlem Plaza. Heat Fest in 2008, featuring TOK out of Jamaica, was her first big stage show. The Year of the Child which featured artistes like Queen Ifrica, Tony Rebel, Dwayne Stevenson and Shervonne from Jamaica followed.
Prior to this event, Lady Esse was featured in the Dominica Source Magazine; a magazine sold internationally and especially in France. She was also featured on Reggae Entertainment Television (RETV) on a programme called "In the Streets" on Creole Day in 2009 and 2011. She sang, did advertisements for RETV and was also interviewed by the host, Jamaican national, Dane Alandro Smalling also known as Jamaican DJ, Danejahdane, who was also her husband at the time.
In the summer of 2009, Lady Esse performed at Fete La Coudre featuring Munga Honourable at the Bath Estate Savannah. The next show took place at the Sisserou Hotel in June 2010 with a Jamaican artiste called Kibaki. 2011 brought more shows with Junior Kelly and I-Wayne, Popcaan and the Gaza Party and Christopher Martin (all from Jamaica). Lady Esse expressed how honoured she felt to do backup vocals for Christopher Martin. She was also elated to perform at the Macka Diamond show in June 2012. From the year 2012 to 2015, she has also shown her competitive spirit at 'The DBS Song Contest', where she was able to secure winning positions twice. She has also starred on the Musical Melée show after being introduced by Daryl Bobb to do a debut with him in 2012. She has participated in the show ever since. The show displays hits of the 60s, 70s, 80s and 90s performed by Dominica's renown artistes such as Ophelia Olivacce Marie, Murphy Sye Jno Jules, Michelle Henderson, Joy Stoute and Phillip Horsford.
Lady Esse has also taken to Jazz music and has performed at Orion Academy's Jazz on the River annual event. She has also performed 'Blues' hits at 8 Castle Street in Roseau alongside Jay Grimner and Junior Delsol after being encouraged to take an interest in this genre by Jamie Alleyne. She also does a set with Julie Martin at the Fort Young Hotel to include cultural music as well as Jazz, Reggae and R&B.
In addition to singing in English, Lady Esse has taken on projects singing in French and Spanish. She has sung Spanish Christmas carols with the Venezuelan Cuatro Group at various places and events during the Christmas holidays. In the past six years, Lady Esse started exploring Dominica's popularly known genre of music "Cadence-Lypso" and has participated in the NCCU Cadence-Lypso competitions where she secured a winning position the first year she competed. She has sung backup vocals for Midnight Groovers at selected events and is currently contributing to the band in that regard. She went on to be trained in the art form of singing as she studies music and singing at Marie School of Music. She has recently completed the grade five singing exams and was required to sing one of her distinction pieces at the Dominica Association of Music Educators' (DAME) High Scorers Concert earlier this year. She is currently learning to play other instruments besides her vocal instrument namely piano and guitar.
Lady Esse continues to pursue her music career and joyfully explores various genres of music. With these she has participated in several competitions and shows locally. She dreams to perform on cruise ships and tour the world in the near future.
Music